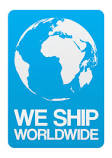 Cisco Fishing Systems-Adjustable Rod Holders
We are here to help 586-255-0212

FISHING SEASON IS ABOUT TO COMMENCE FULL SPEED, ORDER NOW!!!

LEAD TIME IS 6 WEEKS FOR MOST CISCO PRODUCTS,

BLACK ANODIZING NOT AVAILABLE ON SOME CISCO PRODUCTS
THE FISHING SEASON IS HERE, BE SURE TO ORDER AS SOON AS POSSIBLE TO BE READY FOR ACTION!! WE ARE A CISCO'S AUTHORIZED INTERNET RETAILER FOR THE U.S.A AND INTERNATIONAL ORDERS.


SHIPPING IS NOT INCLUDED IN THE PRICE ON MANY CISCO PRODUCTS, WE WILL SEND YOU A LINK TO PAY ACTUAL SHIPPING COSTS ONCE WE KNOW THAT AMOUNT.

IF YOUR IN A HURRY CALL/TEXT BEFORE ORDERING!

The only rod holder you'll ever own! absolutely the best rod holders on the market today. We have single, double, triple and quad rod holder setups ready for your boat. All Cisco products are anodized for protection from saltwater.

If you have questions call We'll get you the answers. 1-586-255-0212 or email us support@rodholderdepot.com,

Don't see what you need ? If Cisco makes it we can get it for you.


CHECK OUT THE VIDEOS BELOW - SKIP THE ADDS




Cisco products are the favorites of charter captains/professional fisherman and the serious angler through out North America and the World. Superior performance in harsh saltwater conditions.

We offer a variety of mounting options from permanent to quick release and clamp on styles, be sure to choose the right system for your boat. We also carry assembled single, double, triple and quad rod holder packages.

If you want to build your own configuration follow these simple steps.


1. Choose the style and number of rod holders you want ( tube, short cradle, long cradle).

2. Choose the corresponding cross plate (single, double, triple or quad).


3. Choose the mount type (permanent, rail, track mount, thumbscrew or quick release)

Be sure to watch the video below.


SAMPLE ORDERS at the bottom of the page then click on your selection below
Cisco Fishing Systems with Mark Davis


After watching the video use your back arrow to get back to this page get back to this page
PKSTM
Cisco Single Rod Holder on Track Mount 1/23



Your price:

$127.98

-

$311.97




SRHTUBTRK06
Cisco Single Rod Holder w/6 " Track - Thumbscrew 8/22



Your price:

$160.97

-

$304.97




PKSRM
Cisco Single Tube Rod Holder on 7/8" - 1.0" Rail -Thumbscrew Mount 1/23



Your price:

$152.98

-

$159.98




PKSTS
Cisco Single Tube Rod Holder on Thumbscrew Mount 1/23



Your price:

$133.98

-

$140.98




RHTUB-RM
Cisco Single Tube Rod Holder with Standard Rail Mount shown 1/22



Your price:

$132.98

-

$155.98




PKSSM
Single Tube Rod Holder on Slim Thumbscrew Mount 12/20



Your price:

$119.98

-

$126.97




PKDGM
Cisco - Double Rod Holder w/Cross Plate and Gimbal Mount/Locking Straight Slot 1/23



Your price:

$318.96

-

$332.96




PKDTS
Cisco Double Rod Holder on Thumbscrew Mount 1/23



Your price:

$278.96

-

$292.96




PKDTM
Cisco Double Rod Holder on Track Mount 1/23



Your price:

$276.96

-

$290.96




PKDQR
Cisco Double Rod Holder on Quick Release Base 1/23



Your price:

$326.96

-

$355.95




PKSGM-SS
Cisco - Single Rod Holder w/Cross Plate and Gimbal Mount/Locking Straight Slot -( Double Rod Holder Shown)



Your price:

$192.97




PKDGM
Cisco - Double Rod Holder w/Cross Plate and Gimbal Mount/Locking Straight Slot 1/23



Your price:

$318.96

-

$332.96




PKTGM-SS
Cisco Triple Rod Holder on Gimbal Mount - Straight Slot 1/23



Your price:

$425.95

-

$446.95




PKTQR
Cisco Triple Rod Holder on Quick Release Base 1/23



Your price:

$435.95

-

$456.95




PKTTS
Cisco - Triple Rod Holder w/Cross Plate & Thumbscrew Mount 1/23



Your price:

$387.95

-

$408.95




PKTRM
Cisco Triple Rod Holder on Track Mount (Double track mount shown) 1/23



Your price:

$385.95

-

$406.95




PKQTM
Cisco 4 Tube Rod Holder on Track Mount 1/23



Your price:

$496.94

-

$524.94




PKQRB-1
Quad Rod Holder with Quick Release Base 2/16



Your price:

$519.94

-

$547.90




PKQRB
Quad Rod Holder with Quick Release Base 1/23



Your price:

$546.94

-

$574.94




PKQTS
Cisco Quad Rod Holder on Thumbscrew Mount 1/23



Your price:

$498.94

-

$526.94




PKLRM
Cisco Single Long Cradle Rod Holder on Rail Mount 1/23



Your price:

$191.98

-

$198.98




PKSCXX
Cisco Single Short Cradle Rod Holder Choose Mount Style and Options 8/22



Your price:

$136.98

-

$353.97




PKLTR/PKLTS
Cisco Single Long Cradle Rod Holder -Choose Track or Thumbscrew Mount 1/23



Your price:

$166.98

-

$375.97




RHPCR
PATRIOT ROD HOLDER - CISCO 8/22



Your price:

$134.99

-

$184.98




PKTRE/PKTRA -TR/TS/QR
Tree Mast MODEL With 3 ROD Fixed Angle Holders - Thumbscrew or Track Mount 1/22



Your price:

$0.00

-

$411.96




PKTRA-TS/TM-QR
Cisco -3 Rod Tree Rod Holder 3 Adjustable Thumbscrew or Quick Release Track Mount 1/23



Your price:

$399.96

-

$647.97




XPLIT
LED LIGHTING SYSTEM CHOOSE HEIGHT OF UNIT- CISCO - TRACK IS NOT INCLUDED 3/22



Your price:

$145.99

-

$225.99




XPCLT
CISCO TRACK CLEAT - 6" Stainless Steel Cleat on Track Mount 1/23



Your price:

$54.99




MTTRW-DL
CISCO DROP AND LOCK MOUNT 1/23



Your price:

$19.99




XPBKP-TRKSS
Cisco Backing PLates for Tracks 3/23



Your price:

$4.00




GPSTM
36" GOPROD HAND HELD REMOVABLE MAST ON TRACK MOUNT - CISCO 1/23



Your price:

$99.99




MTU42
Cisco - 42 Degree Universal Mount Lund/Ranger/Lowe 1/23



Your price:

$0.00

-

$66.99




MTU90
Cisco - 90 Degree Universal Mount (Lund) 1/23



Your price:

$66.99




RHLCR
Cisco - Long Cradle Style Rod Holder With Security Ring 1/23



Your price:

$148.99

-

$235.97




RHSCR
Cisco - Short Cradle Style Rod Holder 1/23



Your price:

$118.99

-

$178.98




MTTSS
Cisco - Thumbscrew Mounting Plate for Single Rod Holder 1/23



Your price:

$23.99




XPWKR
Walker Downrigger Adapter Plate - Cisco 1/23



Your price:

$35.99




XPQRP
Cisco - Quick Release Gunnel Plate 5/15



Your price:

$24.99




XPSCT
Scotty Downrigger Adapter Plate - Cisco 1/23



Your price:

$35.99




XPWKR
Walker Downrigger Adapter Plate - Cisco 1/23



Your price:

$35.99




XPCAN
Cannon Downrigger Adapter Plate - Cisco 1/23



Your price:

$35.99




RHDES-CO
Clamp-On Block is designed to fit the Down East Salty S-10 Series rod holder.5/22



Your price:

$35.99




MTQRM
Cisco Quick Release for Multi Mount Rod Holders 1/23



Your price:

$89.99




MTESM
Cisco - Easy Storage Mount for Multi Rod Holders 1/23



Your price:

$155.99




XPTSS
Extra Thumbscrews - Cisco 1/23



Your price:

$15.99

-

$16.99




XPQRR
Ranger Style Mounts



Your price:

$39.99




RIS05-20
Cisco Riser Mounts 1/23



Your price:

$32.99

-

$39.99




MTU90-DR
Pro Trac Downrigger Lund Mount 1/23



Your price:

$125.99

-

$155.99




XPHLM
HANDLINE REEL MOUNT - CISCO



Your price:

$79.99




MTTRK
Tracker VersaTrack Mount1/23



Your price:

$66.99




PLDUB
Cisco - Double Rod Holder Cross-Plate 1/23



Your price:

$26.99




PLTRP
Cisco - Triple Rod Holder Cross-Plate 1/23



Your price:

$35.99




PLQAD
Cisco - Quad Rod Holder Cross-Plate 1/23



Your price:

$46.99




XPRHS
Cisco - Protective Tube Sleeve 1/23



Your price:

$4.00




MTPRS
Cisco - Permanent Mount for a Single Rod Holder 1/23



Your price:

$14.49




MTTRW
Cisco - Track Mount for a Single Rod Holder 3" Wide 1/23



Your price:

$17.99




MTRTS
Cisco - Single Thumbscrew Rail Mount 1/23



Your price:

$42.99

-

$52.99




MTTSM
Cisco - Thumbscrew Mount for Multi Unit Rod Holders 1/23



Your price:

$41.99




MTGIM-SS
Cisco - Gimbal Mount for Multi Holders 1/23



Your price:

$79.99

-

$104.99




XPCUP
Aluminum Cup Holder Cisco 1/23 (track mount shown)



Your price:

$42.99

-

$64.99




TRK06
Cisco 6" Sure-Stop Track - 1/23



Your price:

$32.99

-

$50.99




TRK12
Cisco - 12 inch Sure-Stop Track 1/23



Your price:

$43.99

-

$58.99




TRK18
Cisco - 18 inch Sure-Stop Track or Multi Mount Capable 1/23



Your price:

$49.99

-

$64.99




TRK24
Cisco - 24 inch Sure-Stop Track 1/23



Your price:

$56.99

-

$76.99




TRK36
Cisco - 36 inch Sure-Stop Track 1/23



Your price:

$79.99

-

$99.99




TRK48
Cisco - 48 inch Sure-Stop Track 1/23



Your price:

$97.99

-

$122.99




TRK60
Cisco - 60 inch Sure-Stop Track 1/23



Your price:

$139.99

-

$179.99




TRK72
Cisco - 72 inch Sure-Stop Track 1/23



Your price:

$176.99

-

$219.99




Need help or have questions don't hesitate to call us at 1-586-255-0212 or email us at support@rodholderdepot.com

Sample Orders
Ordering information must include:


1) Rod Holder Style (Tube or Cradle)

2) Cross-Plate (for double, triple or quad only)

3) Mount (single or multi)

Sample order for:

2 SINGLE TUBE STYLE THUMBSCREW MOUNT ROD HOLDERS:

A) Single Tube Style Rod Holder Product #: RHTUB QUANTITY: 2

B) Cross-Plate Product #: Not Applicable

C) Single Thumbscrew Mount Product #: MTTSM QUANTITY: 2

Sample order for:


2 TRIPLE TUBE STYLE ROD HOLDERS ON GIMBAL MOUNTS:

A) Single Tube Style Rod Holder Product #: RHTUB QUANTITY: 6
B) Triple Rod Holder Cross-Plate Product #: PLTRP QUANTITY: 2
C) Gimbal Mount for Multi Holders Product #: MTGIM QUANTITY: 2


Sample order for:

2 QUADS: EACH QUAD WILL HAVE 2 TUBE STYLE ROD HOLDERS AND 2 LONG CRADLE STYLE ROD HOLDERS ON QUICK RELEASE MOUNTS

A) Single Tube Style Rod Holder Product #: RHTUB QUANTITY: 4
B) Long Cradle Style Rod Holder Product #: RHLCR QUANTITY: 4
C) Quad Rod Holder Cross-Plate Product #: PLQAD QUANTITY: 2
D) Quick Release Mount for Multi Holder Product #: MTQRM QUANTITY: 2