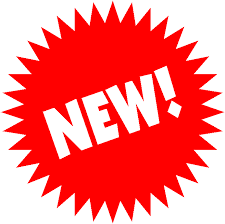 WAKE-BOARD TOWERS AND ACCESSORIES

USE COUPON CODE RHD AT CHECKOUT

H
AVE QUESTIONS? CALL OR TEXT US AT 586-255-0212 ASK FOR JOHN, WE WILL GET YOU ANSWERS! DISCOUNTS MAY BE AVAILABLE
It's time to get ready for a terrific time wake-boarding, knee-boarding, tubing and wake surfing, all great ways to enjoy the water.

Adding a wake-board tower to your fishing boat will make your boating adventures a family affair. Double your fun. Fish first and wakeboard later or visa versa!

We now offer a great selection of affordable towers, wake-boards, racks, Bimimi covers, speakers and other accessories equal to or better than OEM towers.

Always wear life vests and make sure your boat is properly equipped with the required safety gear.


Take a tour of the our products to select the tower you have been searching for. Great products, CNC machined for precision fit and form and top quality. Click on your selection below!
Adding fishing accessories such as rod holders, antenna mounts, radar pads and other accessories to your tower some accessories may require welding them to the tower. For Clamp On accessories be sure to measure the outside diameter of the tower with calipers before ordering.


SCROLL DOWN TO VIEW WAKE-BOARDS AND ACCESSORIES




265/266 T-JSKG2.25O/B
Liquid Wakeboard Tower - INDY - ANODIZED - T-JSKG2.25O 11/22



Your price:

$1,019.00

-

$1,665.00




267/268/337INDY - T-JSKF2.25O
MAX FORWARD FACING INDY WAKE BOARD TOWER 9/23



Your price:

$1,417.00

-

$2,794.00




235/229
WAKEBOARD TOWER - FORWARD FACING REBORN Polished or Glossy Black Finish 11/22



Your price:

$1,419.00

-

$2,065.00




105/146
105/106 Wakeboard Tower - Reborn Elevate - Polished Shine or Glossy Black 9/23



Your price:

$839.00

-

$1,181.00




42/43
Wakeboard Tower Polished Shine or Black Coated Origin OWT-I Advancer 11/22



Your price:

$871.00

-

$1,144.60




106/147
Wakeboard Tower Polished Shinny or Glossy Black - ORIGIN Catapult 11/22



Your price:

$1,129.00

-

$1,813.00




200/201
Wakeboard Tower Polished Shiny or Glossy Black - Reborn Launch 11/22



Your price:

$1,419.00

-

$2,065.00




FOS-320
Fishing and Ski Arch - Jr. River Cross Over Arch, Boat Tower 7/22



Your price:

$1,727.95

-

$5,755.05




D240WA
Walk around boat top w/ black canopy - Dolphin 9/23



Your price:

$1,775.00

-

$2,824.00




FOS-500
Boat fishing and ski arch - Cross Over Arch,Boat Tower 7/22



Your price:

$1,891.95

-

$4,047.75




322 PTB
PONTOON SKI/TOW BAR - ORIGIN 9/23



Your price:

$519.00

-

$747.00




BIMINI'S

185/186
Extra Large Tower Bimini- 1970V Blue Reborn Pro2 8/22



Your price:

$799.95




109/110
Origin OWT-TBMI tower bimini- Navy Blue or Black 8/22



Your price:

$599.00

-

$724.00




102/104
Reborn Wakeboard Tower Bimini -1580V Black or Navy Blue 8/22



Your price:

$599.95

-

$737.55




101/103
Wakeboard Pro Tower Bimini -Reborn 1350V Jet Black or Navy Blue 8/22



Your price:

$749.95

-

$877.55




WAKEBOARD, KNEEBOARD , SKI AND COMBINATION RACKS

SPEAKERS

MIRRORS AND ACCESSORIES